Radium springs(Radon spa)
Yuga Hot Spring Natural Radium Hot Spring
Yuga Hot Spring boasts one of the highest radium (simple weak radioactive cold mineral springs)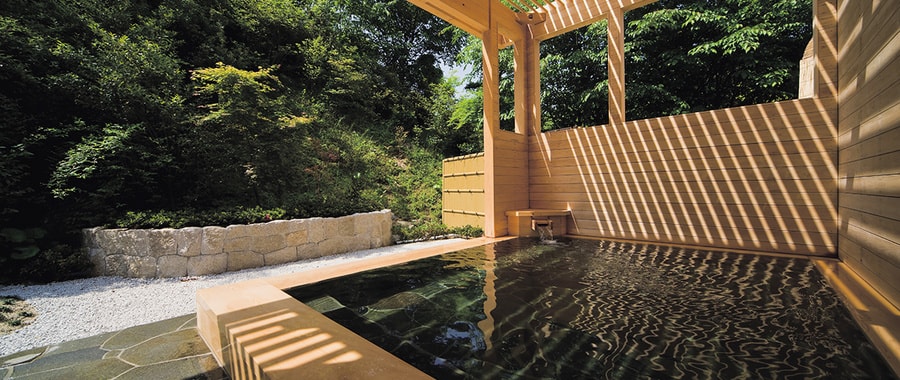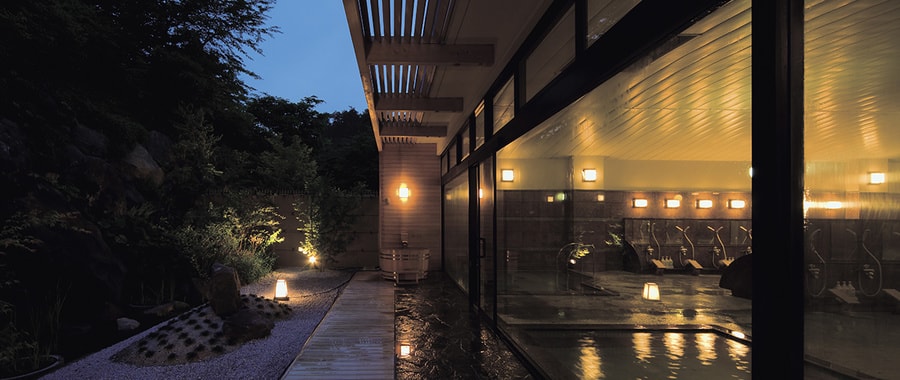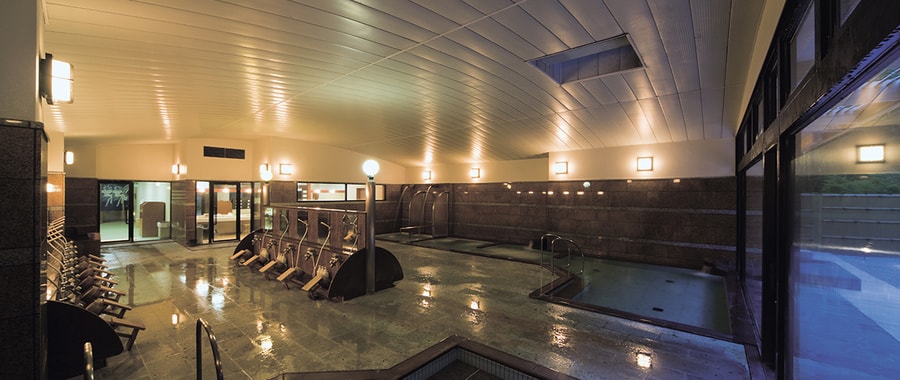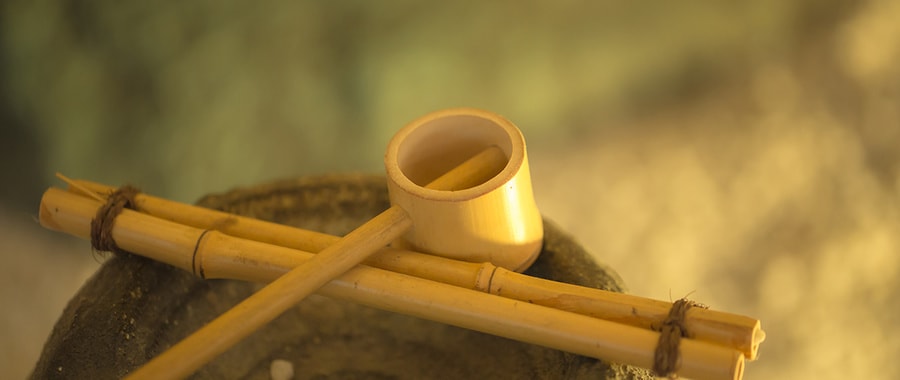 Origin
Seto yuga onsen
Spring quality
simple weak radioactive spring
Hot spring, Jacuzzi and 'utaseyu'( a stream of hot water falling down on your shoulder like a small water), hot spring・Cypress bath.
Efficacy
General indications Neuralgia, muscular pain, joint pain, frozen shoulder, chronic digestive diseases, hemorrhoids,
Chronic digestive organ disease, hemorrhoids, relief from fatigue, sensitivity to cold, Health promotion,
Indications due to the therapeutic qualities of the spring, gout, hypertension, arteriosclerosis, chronic cholecystitis, cholelithiasis, chronic dermatitis, chronic women's diseases.
Public bath hours
Day trip 11:00am-3:00pm
Stay 3:00pm-00:00am, 6:00am-9:00am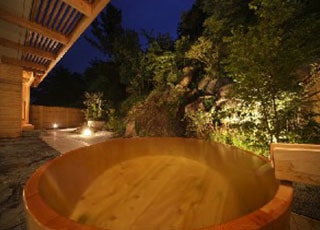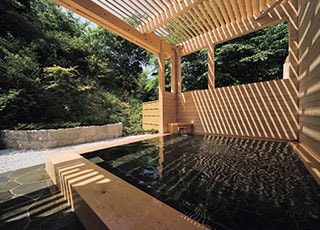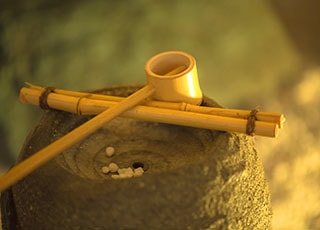 Hot spring analysis report
1.Origin  Seto yuga onsen
2.Spring quality simple weak radioactive spring
3. Temperature 18.8℃
4. Composition of hot spring water (components and quantity contained in 1 kg of this water)
| | | | |
| --- | --- | --- | --- |
| cation | amount(mg) | anion | amount(mg) |
| Na | 26.01 | fluoride | 2.39 |
| K | 1.10 | chloride | 9.7 |
| Mg | 1.00 | H2S | <0.2 |
| Ca | 17.01 | sulfuric acid | 4.4 |
| Al | <0.1 | hydrogen carbonate | 109.84 |
| Iron | 2.96 | sodium carbonate | <0.1 |
| | | | |
| Total | 48.08 | 計 | 126.33 |
| | |
| --- | --- |
| HBO2 | - mg |
| H2Sio3 | 50.2mg |
| total | 50.2mg |
| CO2 | <0.1mg |
| H2S | <0. 2mg |
Other Trace Elements(unit:mg/kg)
total mercury
<0.0005
total arsenic
<0.005
copper
<0.01
lead
<0.01
cadmium
<0.005
zinc
<0.01
manganese
0.19
total chromium
<0.03
Other ingredients, properties
(Rn) 76.2×10-10Ci/kg
pH
6.7
residue on evaporation 0.1065 g/kg
Perception test, etc.
Pale yellowish brown, slightly cloudy, odorless, tasteless
Analysis Date : 2017 Feb 28th
Analyst:
Okayama Health Promotion Foundation
Registration No. Okayama Prefectural Self-Defense Force No. 1
Contraindications and bathing precautions
1. contraindications to bathing
Active stage of illness (especially with fever), active tuberculosis, advanced malignancy or severe debility such as high anemia, serious heart or lung disease that makes it difficult to breathe after slight movement, serious kidney disease such as swelling, gastrointestinal bleeding, visible bleeding, acute exacerbation of chronic illness.
2.How to and precautions for bathing
(1)Precautions before bathing.
・Avoid bathing immediately before or after eating or drinking alcohol. Bathing while intoxicated should be especially avoided.
・Rest your body when excessively fatigued.
・Rest your body for about 30 minutes after exercise.
・Elderly persons, children, and physically disabled persons should avoid bathing alone.
・Before getting into the bathtub, pour hot water over your hands and feet to get used to the temperature and to rinse off your body.
・When taking a bath, especially immediately after waking up, drink a glass of water to avoid dehydration.
(2) How to take a bath.
・Bathing temperature
Elderly persons, persons with hypertension or heart disease, or persons who have experienced a stroke should avoid bathing at temperatures higher than 42°C.
・Form of bathing.
Half-body or partial-body bathing is preferable to full-body bathing for those with impaired cardiopulmonary function.
・Bathing frequency.
For the first few days of bathing, bathing should be once or twice per day, and may be increased to two or three times per day as the patient becomes accustomed to it.
・Bathing time.
Depends on the temperature of the bath, but should be 3 to 10 minutes at first, and may be extended to 15 to 20 minutes as the patient becomes accustomed to the bath.
(3)Cautions while bathing.
・Except for exercise baths, bathing should generally be done gently, with only light movement of the limbs.
・When getting out of the bathtub, exit slowly to avoid standing up.
・If dizziness occurs or you feel unwell, get out of the bathtub slowly, keeping your head low, and lie down and wait for recovery, while seeking help from others nearby.
(4)After bathing.
Do not rinse off the hot spring water from the body with warm water, but wipe off the water with a towel, and keep warm and rest for about 30 minutes after dressing. However, people with sensitive skin should wash off the hot spring components with warm water if the spring has a highly irritating quality (e.g., acidic or sulfuric springs) or if chlorine disinfection is used if necessary.
・Drink a glass of water to avoid dehydration.
(5)Dizziness caused by prolonged hot bath.
Hot-spring treatment may cause symptoms of hot-spring illness, such as mood discomfort, insomnia, gastrointestinal symptoms, or dermatitis, approximately 3 days to 1 week after the start of hot-spring treatment. While this condition is present, the patient should discontinue bathing or reduce the frequency of bathing and wait for recovery from this condition.

3285 Yuga, Kojima, Kurashiki, Okayama 711-0901