Peaceful time and creative cuisine.
Abundant seafood from the calm Seto Inland Sea and the food from the beautiful mountains of Okayama. Please enjoy our original dishes that presents the seasonal flavors of each of the four seasons.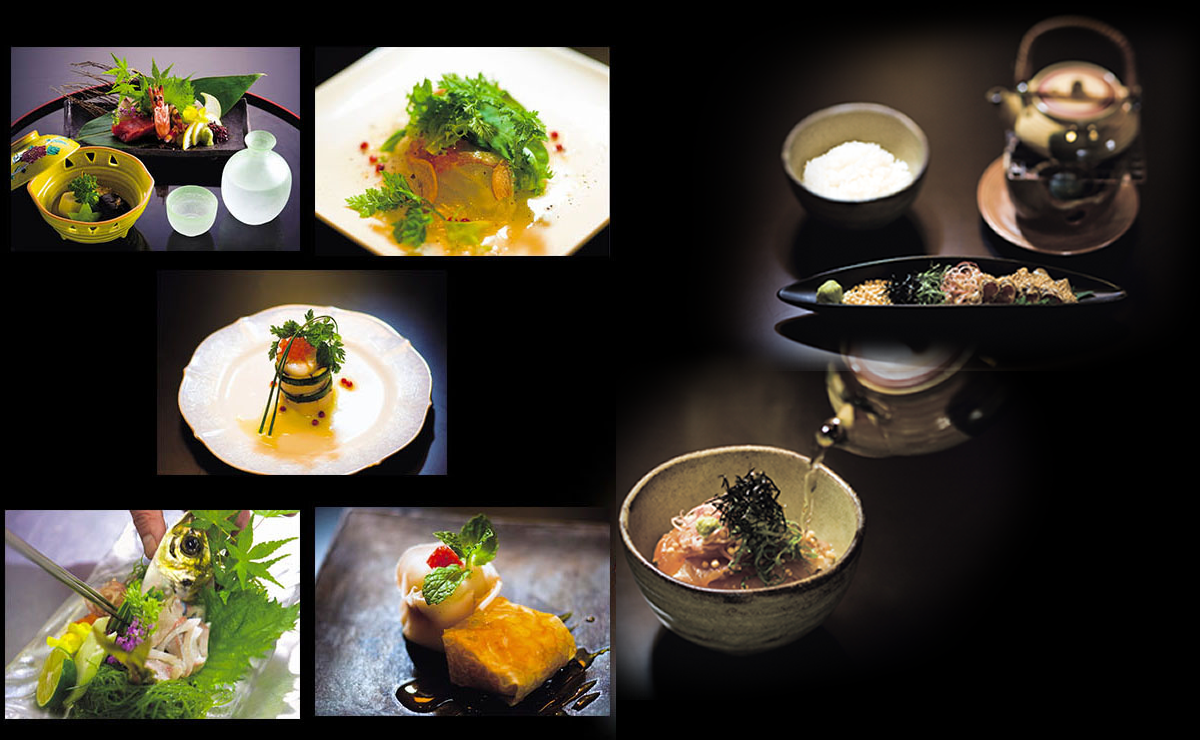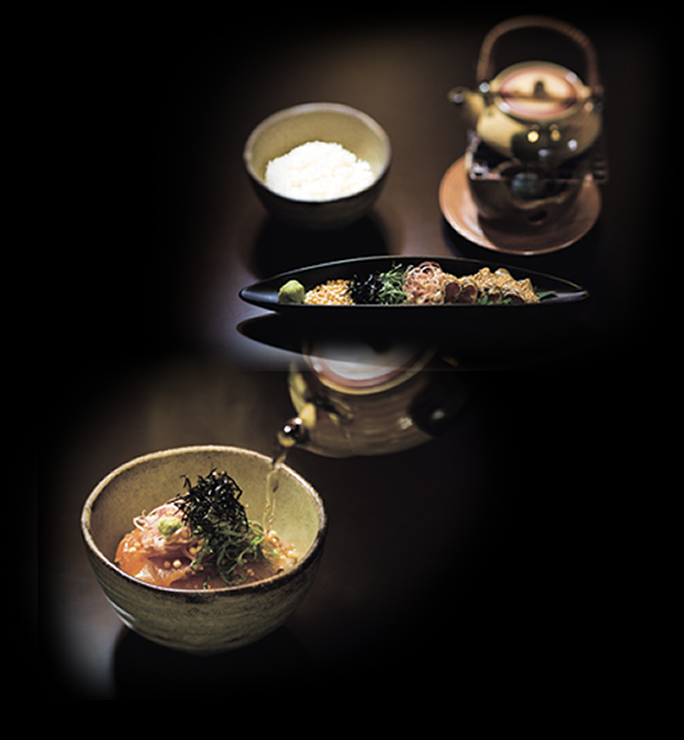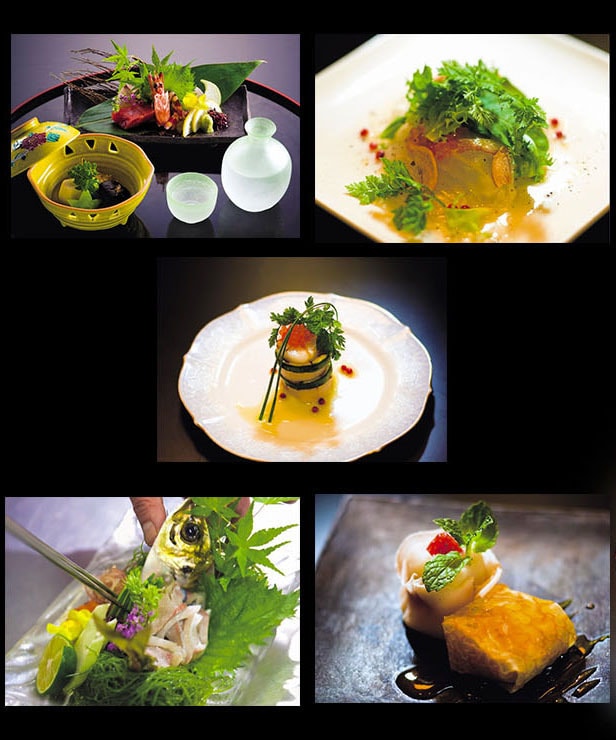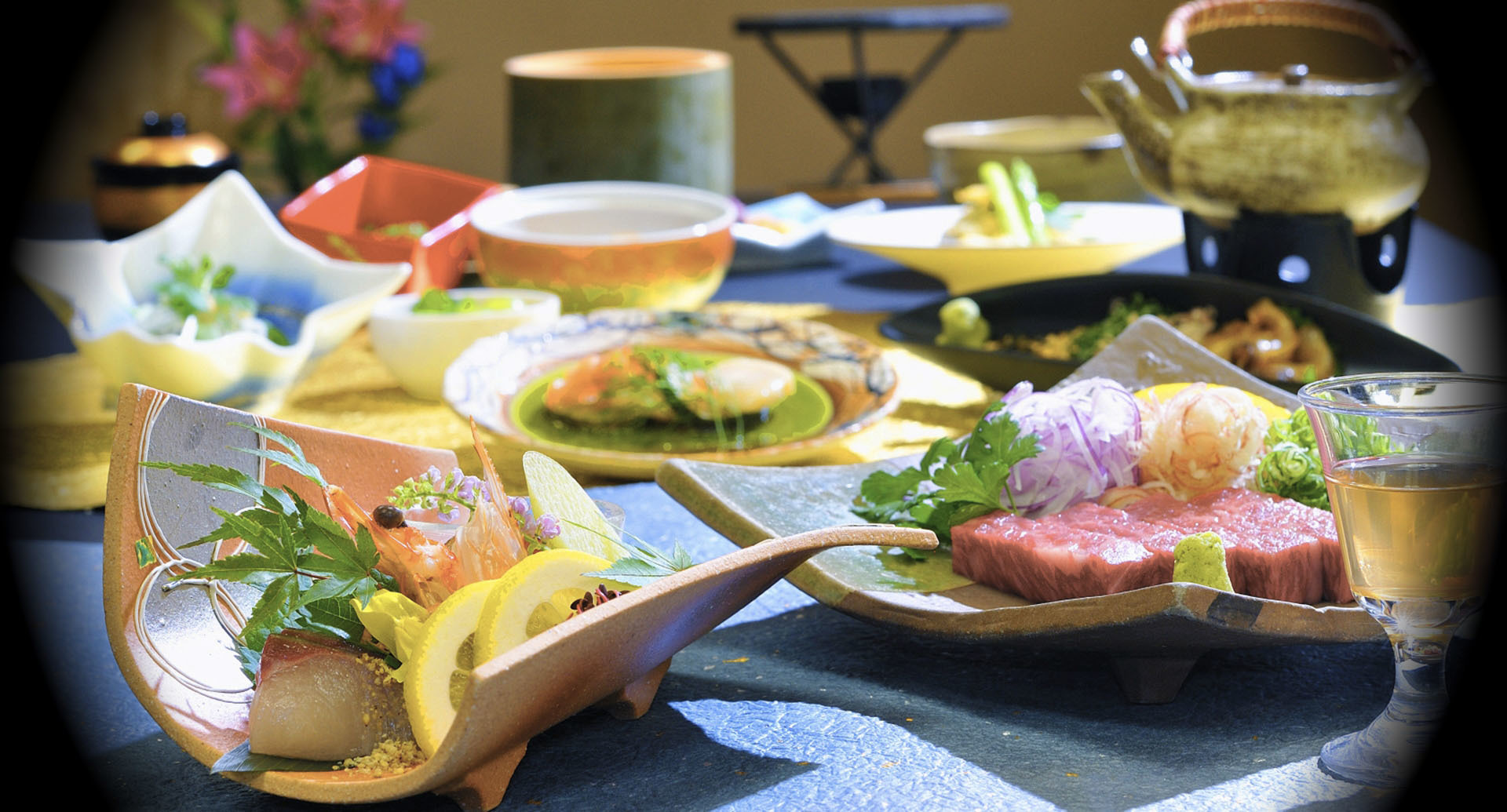 More options
Please make a reservation at least one day prior to your stay.
※Options are nor available for room service.
SASHIMI MORIAWASE(sea bream, Spanish mackerel, salmon, squid, octopus, shrimp, salmon roe)
1,500 yen
※All prices listed include tax.
Food Allergy Policy
As for allergies, it is possible for us not to use single ingredients in our dishes.
As for the ingredients, we cook in the same kitchen using the same cooking utensils, and although we clean thoroughly, we are unable to completely remove even the smallest amount of ingredients. Please keep in mind that it is difficult for us to completely meet your requests due to the constraints of our business as an inn.

3285 Yuga, Kojima, Kurashiki, Okayama 711-0901